Details matter
How To Withstand Luggage Mishandling As You Travel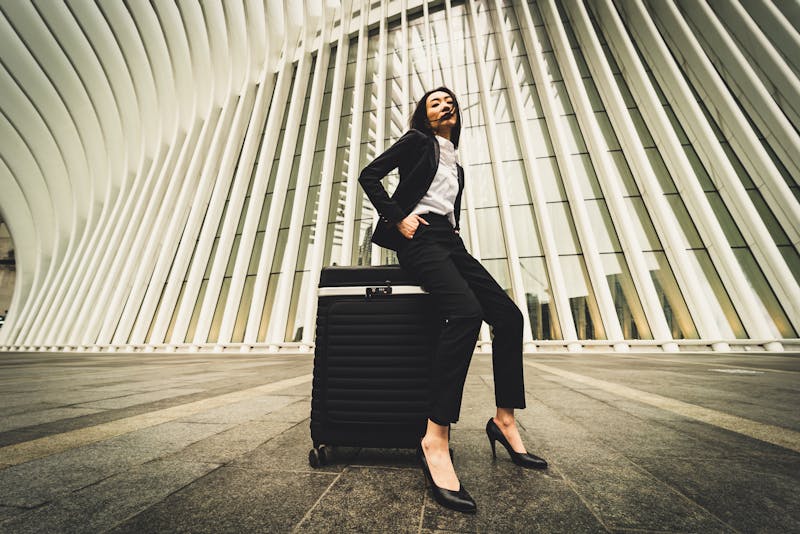 Some might say "Scars make a man" to mean their damaged suitcase is a prove of their travel life. We don't know about you, but this does not apply to the suitcase world. You might also think well, a damaged suitcase does not prevent me from having the best travel experience. Trust that a glance at your once good-looking, now damaged luggage will take a better part of your thoughts. There are many ways your luggage can get mishandled, passing through baggage handling machinery, transport to the plane, mishandled by airport ground staff, loading and uploading. Even if your luggage escapes the luggage huddle, you can accidentally scratch it yourself. Therefore, a few tips can help you protect and even avoid your suitcase from damage.
Know the quality of your suitcase
Which implies choosing the right suitcase. This sounds obvious but it is important to choose one that can withstand the storm so to say. For this, knowing the type of materials is important as you choose.
---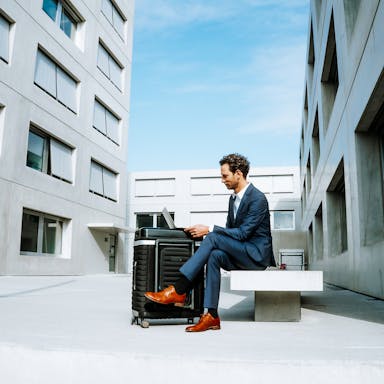 Polycarbonate
Polycarbonate material should be your aim when choosing your luggage. It is basically the strongest of all materials. It is durable, has a high impact strength and high heat resistance this means polycarbonate is almost impossible to break and it can handle weight pressure when other luggage are stacked on it. It is also an excellent resistance to UV which should keep the color of the suitcase intact. However, a con of this material is that it is heavy. The Pull Up Suitcase was built using Polycarbonate material combined with ABS to withstand the pressure or prevent it from scratches that can damage your suitcase while giving you your desired storage needs. If you are a frequent traveler, you need a reliable suitcase, one with mostly polycarbonate material and scratch-resistant: The Pull Up Suitcase is for you!
---
Polypropylene
It is the lightest available in the market. It is very flexible and ads to the extra durability of the Polycarbonate. The advantage of using this material is that it has good impact strength and chemical resistance over a wide range of bases and acids. Plus, it is more easily repaired from damage just in case you might be thinking you need a repair. Polypropylene was of course used for this purpose in the Pull Up Suitcase, to offer flexibility and give extra protection to your belongings.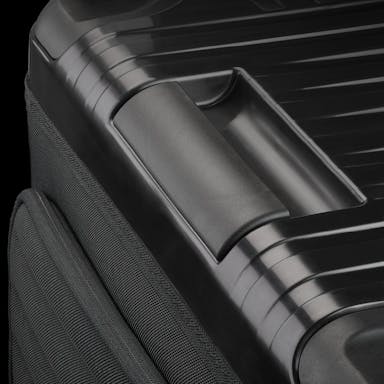 ---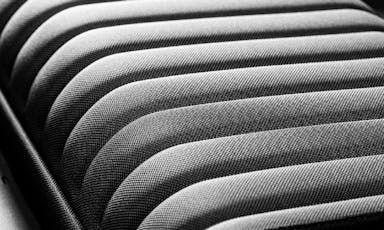 Nylon
It is a thick synthetic fabric that is durable and easy to clean. It has the ability to resist abrasion, tearing and considerable beating which makes it a good material for suitcases. Nylon was used with honeycomb material for a better reinforcement in the Pull Up Suitcase. It was chosen as a perfect fit to enable even greater flexibility and maintenance.
Bear in mind that there is no single best material for a suitcase. The different materials serve different purposes. All have their advantages and disadvantages. However, It is important to choose which suits your purpose, especially for frequent travelers. In order to ensure absolute durability and quality know what your suitcase can withstand.
What test has the Pull Up Suitcase gone through to ensure quality and durability?
Several!! The suitcase was equipped with 30kg luggage and placed in a centrifuge to simulate the requirements of a frequent traveler. In addition, the telescopic rods and carrying handles were dynamically tested for tensile strength. The TSA lock, the zippers and the heads for opening the case were also subjected to a functional test that was repeated 200 times. In addition, the suitcase was subjected to a drop test. For this purpose, both the wheels and the corners of the suitcase were dropped from a height of 1m.